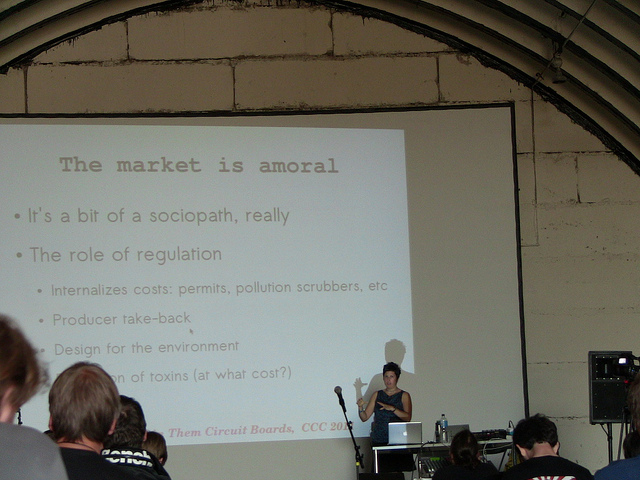 Updated with concise list of links, 10/12/2011.
I recently got home from 9 days in and around Berlin for the Chaos Communication Camp, organized by the Chaos Computer Club.  The Camp happens every 4 years and on a lark I submitted 2 talk proposals.  To my happy bewilderment, both were accepted.  I gave "There's Gold In Them Circuit Boards:  Why E-Waste Recycling is Smart and How to Make it Smarter" based on my thesis work on e-waste, and "Data Mining Your City:  Early Lessons in Open City Data from Philadelphia, USA".  On the train from Berlin to the airfield where the camp took place, I met Florian Stoller who helped me give the city data talk.  Besides being on the board of his local Pirate Party in Fribourg, Switzerland, he also helps run Be-Cause , a company that makes e-gov forms.  He filled in the European perspective, which really improved the talk.  Thanks, Florian!
Here are some links.
The camp and Berlin in general were pretty great and deserve their own review.  But until I get my photos posted and thoughts sorted, some crude self-promotion will have to do.